Helping energy sensitive people break the pattern of over thinking, worrying and feeling anxious so they can feel confident and in control of their life.
Growing up always comes with its struggles. For me, I was constantly searching to be accepted and fitting in all while trying to keep to myself from not being seen. Crazy, I know but if I was "seen" then in my mind I was being judged by others. I would let people in my life but be waiting for the moment they would do something to hurt me. To prevent that feeling of being hurt, I would push them out of my life and find ways to convince myself that they weren't deserving of being apart of my life. I had a hard time trusting people, opening up and setting boundaries.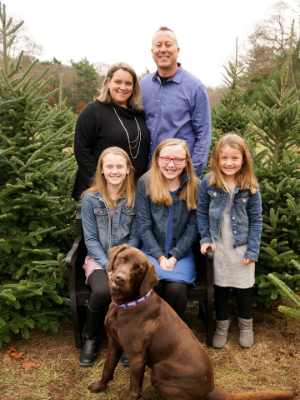 I thought growing up and having kids of my own would make it easier. Wow, was I wrong. The issues just happened on a much bigger scale than before. Becoming an adult did not mean problems and consequences went away, they only got more complicated. Lacking  self confidence and not aligning proper boundaries, set me up for many more challenges. This happened until I met a mentor who believed in me more than I believed In myself. I saw the importance of what it meant to have that level of support. It made such a difference for me, that I have devoted my life to being that person for others. Now, I get to do the same. I get to look at you and see your potential even when you don't. Now that my kids are growing and going the tough teen years, I'm able to see things differently and have made it my mission to help not only teens but their parents navigate the most challenging time of their life so far. I'm here to help you!
I love working with Adults to help them discover their true potential.  I often wonder how my life would have been if I had known then, what I know now. Which is why I have expanded my business to also work with teens. Giving them a jump start at a young age by learning some of the most important tools they will need so they can reach their potential early In life.
It's never too late to start working on finding your greatness. It's doesn't matter your age, now is the perfect time to work on being the best version of you.
Together, we can get you on the right track of being the best version of yourself.
You deserve this!